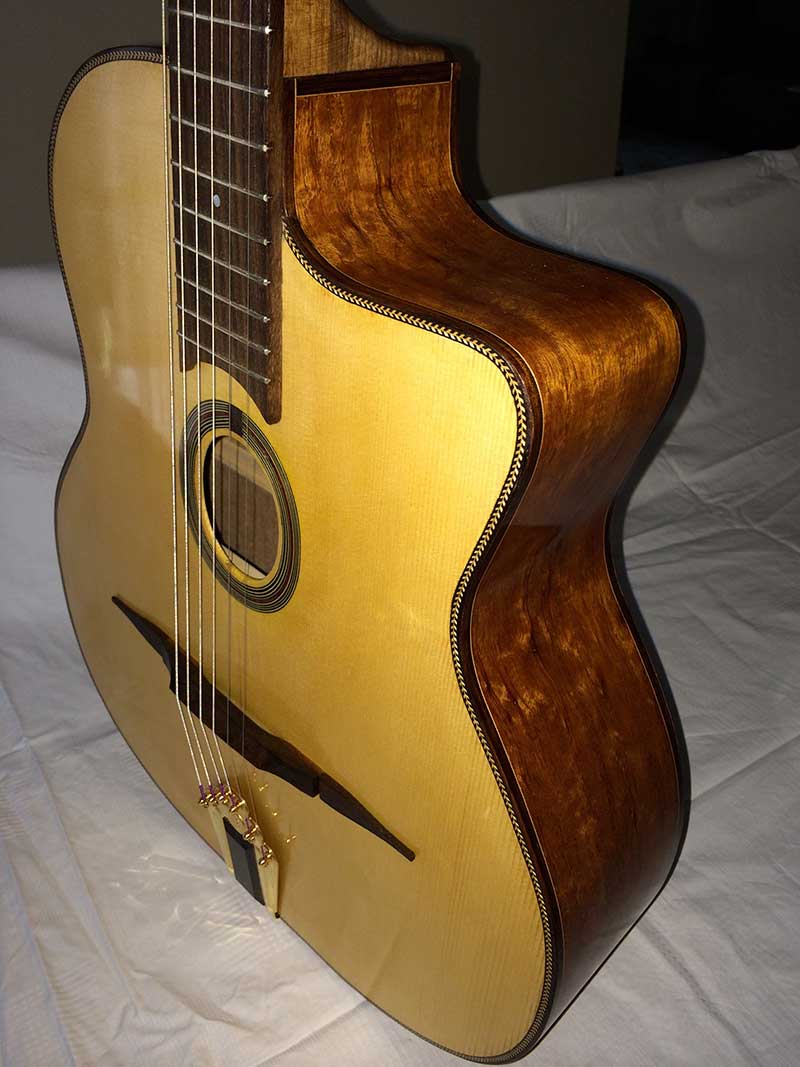 Welcome
Thank you for visiting my website. I am in the beginning stages of building this site with the ultimate goal of having an interactive experience between you, the customer, and myself, the luthier. All because I want your soul in playing music to be part of this crafting.
I also hope you will increasingly find interesting and useful information to support the realization that production guitars can no longer satisfy your mature musical capability and skills, your discerning musical ear, and your need to reflect your own artistic individuality in a new precision crafted instrument.
So please check on this site often and write me if you have specific questions on luthierie, comments about this site, or about Chaker Guitars. I am so proud to be part of this craft that is slowly disappearing.